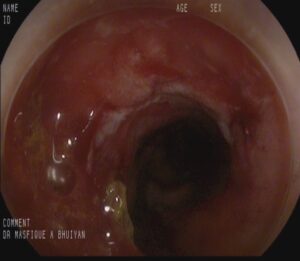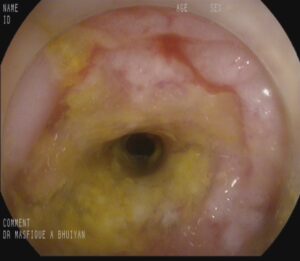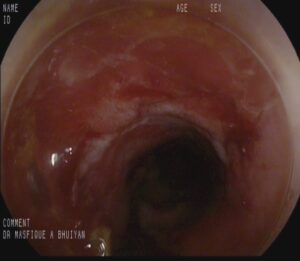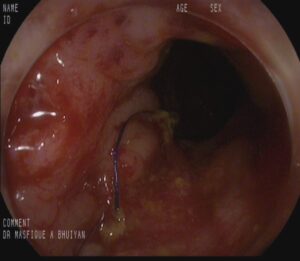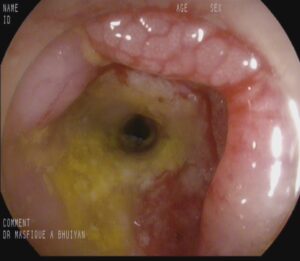 ANASTOMOTIC STRICTURE , DR. MASFIQUE AHMED BHUIYAN.
THIS PATIENT UNDERGO ANTERIOR RESECTION ABOUT A MONTH AGO. THIS PATIENT DEVELOPED ANASTOMOTIC STRICTURE.
ANASTOMOTIC STRICTURE IS NOT UNCOMMON AFTER SURGERY.
CAUSE MAY BE BENIGN , RECURRENCE OF PREVIOUS MALIGNANT DISEASE OR POST RADIATION.
DR. MASFIQUE AHMED BHUIYAN MBBS(DMC) FCPS(SURGERY) LAPAROSCOPIC AND INTERVENTION ENDOSCOPIC SURGEON, DEPARTMENT OF SURGERY, DHAKA MEDICAL COLLEGE AND HOSPITAL, DHAKA, BANGLADESH. email: [email protected] phone: +8801739981650
ডাঃ মাশফিক আহমেদ ভুঁঞা।
ল্যাপারস্কোপিক এন্ড ইন্টারভেনশন এনডোসকপিক সার্জন।
সার্জারি বিভাগ, ঢাকা মেডিকেল কলেজ হাসপাতাল
JAPAN BANGLADESH FRIENDSHIP HOSPITAL.
https://www.facebook.com/dr.masfique
https://twitter.com/DrMasfique https://
www.linkedin.com/in/masfique-…
https://plus.google.com/u/0/+DrMasfiq…